Security Audit
Assess the hardening of systems and software
Security Audit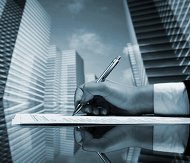 A security audit is a thorough examination of your system or software. In order to provide your company with profound information about your level of security, Profundis Labs offers the following services while conducting a security audit:
Interviews with people being responsible for security
Inspection of your current documentation
Technical examination of your configuration settings
Source Code Analysis
Of course you are able to combine the offered services. By examining more than one field we are able to provide you with a more comprehensive analysis of your security level by drawing interconnecting conclusions.
According to your requirements we will investigate if the level of security is appropriate or if improvements might be necessary. Profundis Labs has well-founded knowledge about the hardening of operating systems and software. We can audit objects of study by the use of Best Practice, Grundschutz respectively ISO 27001. Our auditors are established highly-trained specialists with a lot of experience, having gained relevant certificates (ISO 27001 Lead Auditor, Cisco Certified Network Associate for Security, Certified Information Systems Security Professional and so on).
Did we arouse interest? Don't hesitate to contact us!