Penetration Test
attacking systems and applications
Penetration Test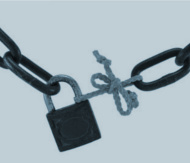 Profundis Labs is specialized on conducting high quality penetration tests. We offer this method for a whole string of evaluation targets. For example we test:
Network perimeters (internet, intranet, extranet)
Server systems
Web applications and web services
Fat-client applications
Mobile Applications (Android and iOS)
SAP® systems
Our know-how covers different programming languages (Java, PHP, Ruby, Perl) as well as server respectively client side technologies (Java Script, AJAX, Flash and so on). Besides network and system level testing, we particularly focus on the application level. Besides fat client applications, we have gained high professional expertise in the field of examining web-based applications and services.
Our security specialists do not implicitly trust automated tools, but rather rely primarily on their experience to manually search and discover vulnerabilities. However, depending on the actual course of the test, they optionally choose from a hand picked set of approved tools to support their work at the right moment.
Shortly after the penetration test our clients will receive meaningful reports. These contain a summary of the test results and an assessment of overall security level. In addition, every vulnerability found will be described in detail. This includes a precise problem description, suggestions to fix the vulnerability and a severity rating according to specified standards.
In case we did arouse your interest and you want further information please write an email to or give us a call.